Harden Shredder TD912 serves bulky waste disposal center in Shanghai
Harden bulky waste shredding disposal technology
Asone of the leading bulky waste shredder manufacturers in China, Harden companyhas received ofsuccessful bulky waste shredding disposal cases in both domestic and overseamarket. With years of shredding experiences, Harden bulky waste shredding disposaltechnology is mature and well received in the market.
Bulkywaste includes some bulky furniture, wooden pallets, tree branches, decorationwaste in the city. If being processed properly, wood, leather, and textile canbe recycled as fuel in the incineration plant and metal can be re-melt toremake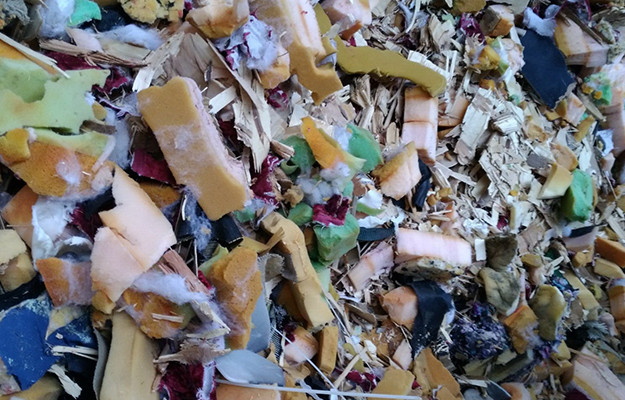 Harden successful bulky waste disposal in Shanghai
Bulky waste disposal case
Location: Bulky wastedisposal center, Huangpu district, Shanghai
Center acreage:1500㎡
Harden shredder model: Harden TD912
Output: 60-120 pieces per hour
Operators needed: 2 person
Shredder installation time: Sept,2016
Comingwith conveyor and ferrous separator, Harden bulky waste disposal system wasinstalled in Sept. 2016. Bulky waste from Huangpu district and Luwan districtwill be collected to bulky waste disposal center of Huangpu, Harden bulky wastedisposal system shred bulky waste into qualified size, after shreddingheparticles will be transferred to the resource processing center for furtherprocessing.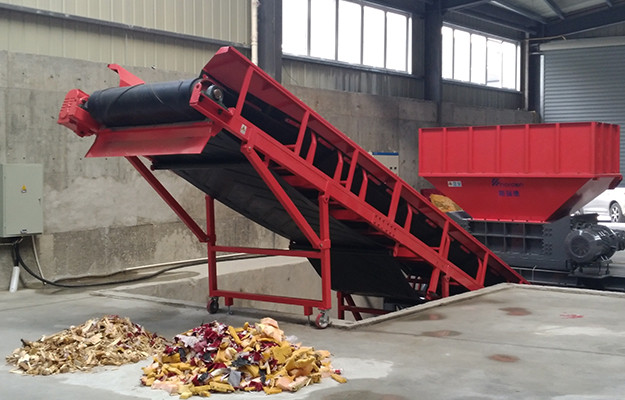 Harden One-stop system
Feeding+Shredding+FerrousSeparating+ Dust Removing
Harden bulky waste disposal shredder TD912
Hardenbulky waste shredder TD912 is a kind of two shaft shredder, quite suitable forbulky waste , , decorationwaste etc. Harden bulky waste shredder TD912 comes with world -class hydraulicsystem and automatic overload protection, you will have no worry about materialhanging, material winding, material blocking which happen in most of the othershredders.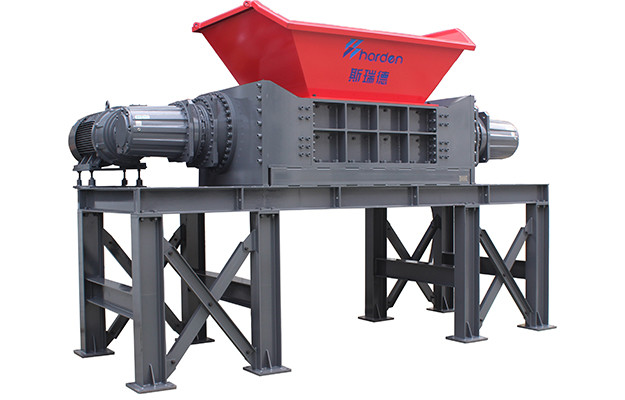 and
l Knivesare made of high strength alloy, no worry of metal crushing
l Knivescan be repaired by welding to reduce the maintenance cost
l Doubleseals, dust proof maze and material baffle for core part protection
l SiemensPLC automatic controller with overload protection
l Siemensmotor and quality gearbox ensures high stability
l Conveyortransport for labor reducing
l Dustpelletizing system integrated in both of shredders and conveyors
l Self-dischargingferrous separator
l Centralizedautomatic controller for safe and easy operation
Hydraulicdriven is available at Harden shredding technology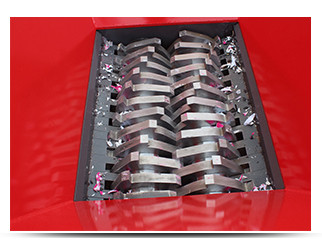 Cuttingchamber of bulky waste shredder TD912
More specification about bulky wasteshredder TD912 as below
| | |
| --- | --- |
| Model | TD912 |
| Motor power kW | 75+75 |
| Cutting chamber mm | 900*1220 |
| Knife size mm | Φ460*50 |
| Knives quantity pcs | 20 |
| Rotating speed rpm | 16/18 |
| Hopper opening mm | 2000*1400 |
| Machine dimension mm | 4500*2200*2800 |
| Machine weight kg | 10000 |
| Output kg/h | 10000-20000 |
Pleasefeel free to contact Harden to discuss more bulky waste disposal solution.
Harden Machinery Ltd.
Email:info@hardenmachinery.com
Tel:0760-89935422
Fax:0760-87601102
Web:www.industrial-shredder.info
Add:Torch Development Zone, Zhongshan City, China