Harden Medical Waste Processing Technology
Medical waste is kind of hazardous wastein the city for its infectiousness which might be harmful to the environmentand people's health. Generally there are some various ways for medical wasteprocessing, like sanitary landfill, incineration by pyralysis, autoclavesterilization, chemical disinfection, microwave sterilization, thermaldecomposition, and plasma process, ect. Medical waste shredding by specializedmedical waste shredder is a crucial way for medical waste processing.
Common Wastes For Medical Waste Processing
l Expireddrugs
l Medicinepackage
l Smallmedical devices
l Clinicalwaste
l Infectiouswaste
l Variousplastic waste
l Latexmaterial waste
l Syringesyrup type waste
l Prosthetics
l Wipes,blood stained cotton yarn, disposable sheets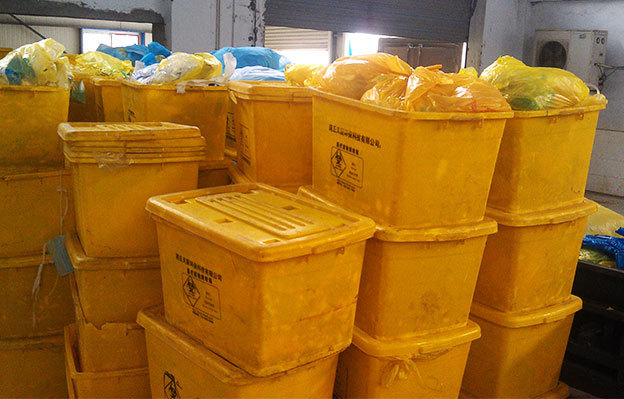 Harden One-Stop Solution for Medical Waste Processing
Lifter+Shredder+SecondaryShredder+Conveying System
Under Harden one-stop medical wasteshredding processing technology, medical waste will be lifted to the firststage medical waste shredder by a lifter, which saves labor cost and preventthe harmful medical waste from spreading to the human body and environment inthe meantime. Harden provides two shredding procedures for medical wasteprocessing, first for primary shredding via primary medical waste shredder andthen the shredded material will be transferred to the secondary medical wasteshredder. After secondary shredding by secondary medical waste shredder,medical waste will be qualified enough(normally smaller than 50mm) forincineration, which helps to improve the burning efficiency.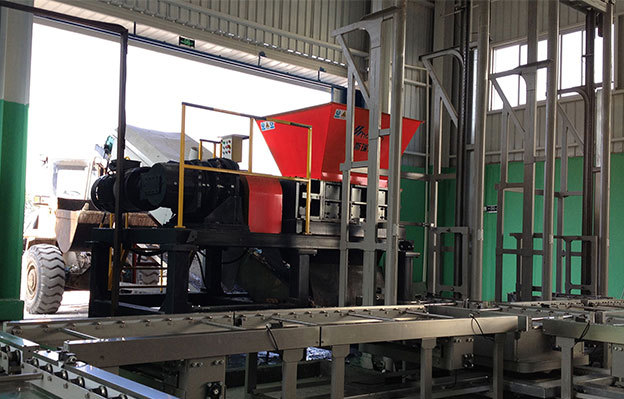 Features of Harden Medical Waste Shredder
l Easymaintenance and safe operation
l Lownoise and dust operation
l Knivesare made of high strength alloy, no worry of metal crushing
l Knivescan be repaired by welding to reduce the maintenance cost
l Doubleseals, dust proof maze and material baffle for core part protection
l Siemensand Schneider electric components ensures high stability
Recommenced Medical Waste Shredder for Medical WasteProcessing
| | |
| --- | --- |
| Specification | Medical Waste Shredder TS508 |
| Motor power kW | 30 |
| Cutting chamber size C*E(mm) | 500*850 |
| Knife size mm | Ø 280*30 |
| Knife quantity (pcs) | 28 |
| Knife roll speed rpm | 18/200 |
| Hopper opening mm | 1280*1030 |
| Machine dimension L*W*H(mm) | 2250*1670*2368 |
| Machine weight(KG) | 3500 |
| Output kg/h | 2000-3000 |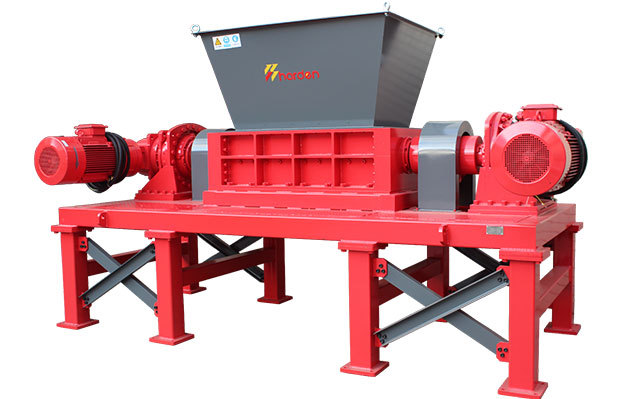 Please feel free to contact Harden todiscuss more medical waste processing solutions.
Harden Machinery Ltd.
Email: info@hardenmachinery.com
Tel: 0760-89935422
Fax:0760-87601102
Web: www.industrial-shredder.info
Add: Torch Development Zone, ZhongshanCity, China