Paper mill waste recycling solution
Great value exists in the Paper Mill Waste recycling
With the raising awareness of protectingforest and grass, most paper mills choose to recycle waste paper as rawmaterials to produce paper. Various waste paper can be used to remake paper,like carton box, office documents, cardboard for package.etc. A report showsthat a recycled paper mill with an annual output of 1 million 500 thousand tonswill produce 180 thousand tons" paper making waste residue" a year.As there are some plastic, mental and grits in the waste paper, takingadvantage of these kinds of waste to remake fuel is the other potentialbusiness for the paper mill.
Waste produced in the process of paper remaking
Normally used paper will be packed bywires via compactor and then transferred to the paper mill.
Most of the used paper will dissolve inthe process of manufacturing pulp, the rest of metal wires and plastic will becurled together. That's how the ragger wire and ropes comes from.
Difficulties of Paper Mill Waste recycling
Lots of mixed paper mill waste which isdifficult to dispose by manual
Derivatives produced in the process ofpaper remaking is highly difficult to be processed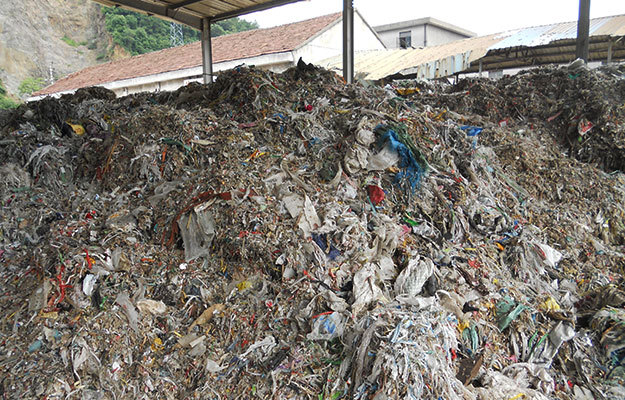 Features of Harden One -stop Paper Mill Wasterecycling
Harden has developed a one-stop paper millwaste processing system, including the ragger wire shredder, hammer mill andferrous separator. This kind of system is prevalent in the market, hardenone-stop paper mill waste processing has received thousands of successful casessince released.
Chain conveyor+Harden Shredder+HammerMill+ Ferrous Separator
v Conveyortransport for labour reducing
v Lownoise, dust and knives wear
v Selfdischarging ferrous separators
v Automaticcentral controller for safe and easy operation
v Horizontalpacking machine saves transport and loading cost

Benefits of Harden One -stop Solution for Paper MillWaste recycling
v Highefficiency
1-10 tons waste paper can be disposed ofper hour
96% of the plastic, metal wire can be separated
Metals recovery, RDF(Plastic)production
v Reducing
Solve the unrecyclable problem
Reduce the landfill space
v Economical
High quality automatic system lower thelabour cost
Quality machines save cost in maintenance
Save transportation cost
Recommended Harden #TD912 paper mill waste recyclingshredder
| | |
| --- | --- |
| Specification | Paper mill waste shredder TD912 |
| Motor power kW | 75+75 |
| Cutting chamber mm | 900*1220 |
| Knife size mm | Φ460*50 |
| Number of knives pcs | 20 |
| knife roll speed rpm | 16/18 |
| Hopper opening mm | 2000*1400 |
| Machine size mm | 4500*2200*2800 |
| Machine weight kg | 10000 |
| Output kg/h | 1000-2000 |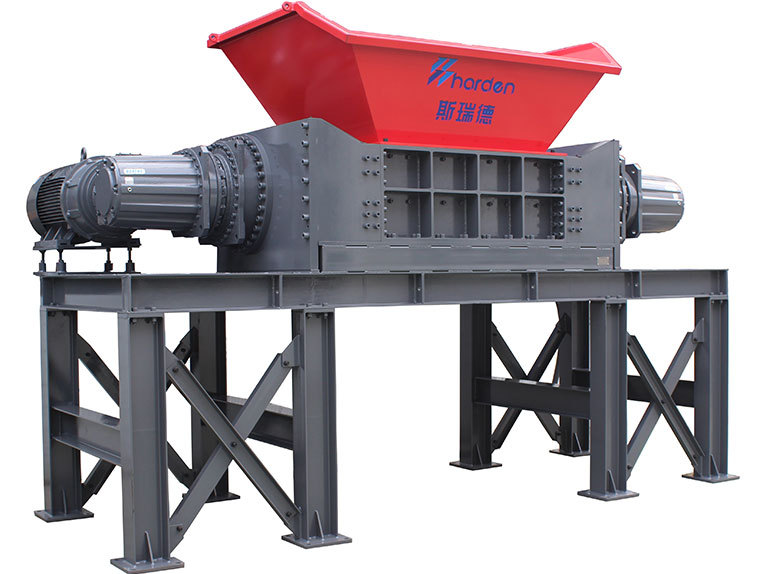 Two shaft paper mill waste recyclingshredder #TD912

Please feel free to contact Harden todiscuss more paper mill waste processing solutions.
Harden Machinery Ltd.
Email: info@hardenmachinery.com
Tel: 0760-89935422
Fax:0760-87601102
Web: www.industrial-shredder.info
Add: Torch Development Zone, ZhongshanCity, China