How to manage the waste paint drums (hazardous waste) in a proper way?
Waste paint drums management& recycling
As arelatively decoration materials, a number of hazardous paint drums areabandoned every year. Hazardous wastepaint drums will do harm to our environment and health meanwhile. How torecycle these hazardous waste paint drums and make them profitable?
Harden waste paint drumsmanagement system
Hardenself-developed waste paint bucket recycling system includes a complete sets ofequipment, mainly for the paint bucket management, iron drums management,plastic barrels management. Harden waste paint drums management has theprocedures of waste paint drums shredding, cleaning, ferrous ball making andcollection. During the procedure of hazardous waste paint drums management,Harden waste paint drums management system can effectively prevent secondaryenvironmental pollution and processing costs in the meantime.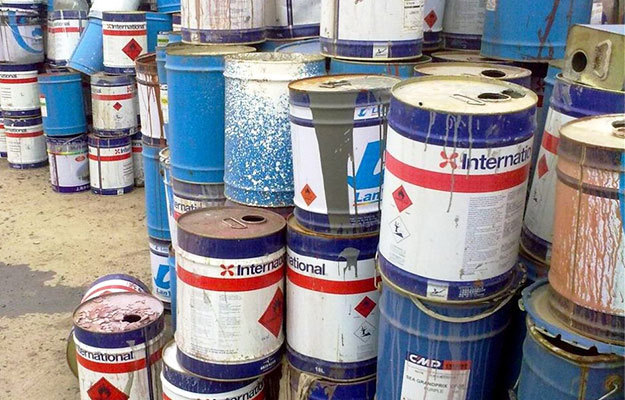 Harden waste paint drums procedures for reference
At thefirst stage, plenty of waste paint drums will be shredded by Harden robust quadshaft waste paint drums shredder, under the drive of high speed and largetorque motor, Harden quad shaft shredder can produce a throughput of 60-80mmscrap.
Then, inthe process of high-speed rotation and friction of ferrous ball making machine,more than 95% residual paint slag is removed by cleaning solvent and 40-50mmspherical particles are produced, and its volume is reduced to facilitatecollection, storage and transportation (magnetic separation and iron removal).
The wholewaste paint drums management system is equipped with a dust removal device tominimize the dust pollution caused in the waste paint drums management process.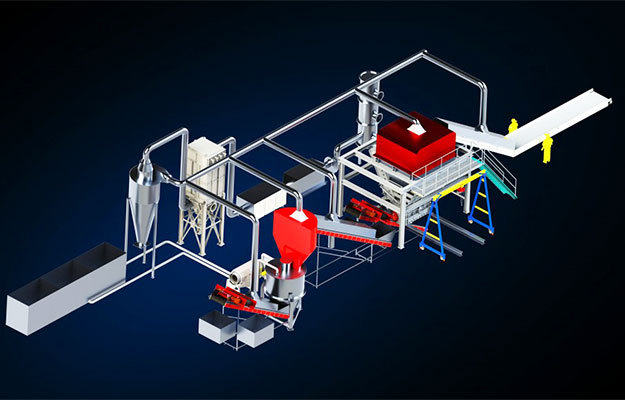 Features of Harden whole waste paint drums management system
Advanced technology
Years of technicalexchanges and communication between China and Germany
Germantechnical director supervise the core technology
High resistance of cutting knife
Knives aremade of high strength alloy, with very strong wear resistance and highstrength, no worry of metal crushing
95% of residual paint slag removal
More than95% residual hazardous paint slag will be removed during the process ofcleaning
User-friendly design
Key partsand vulnerable parts are specially designed to facilitate quick inspection
LCD touchcontrol panel can be operated intuitively and conveniently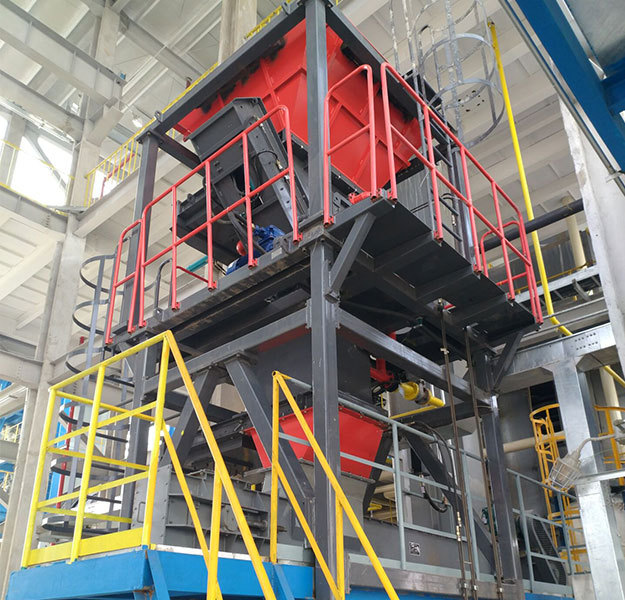 Benefit we can get from waste paint drums recycling
l Can deal with 1-10 tons of hazardouswaste paint drums per hour;
l Whole waste paint drums systemneeds very little space which can be lightly laid out;
l Low investment, low failure rate,rapid recovery of investment costs;
l Highly automated production,saving labor costs.