Plastic bottles shredder in plastic bottles recycling
Waste plastic is on the list of importing prohibition of China
As one of the biggest countries of plastic consumption,China used to import most of the recyclable waste and recycled them. With the development of economic and the awareness of protecting environment, China government issued a ban of importing foreign waste in July of 2017, which cameinto force at the end of 2017. The ban list includes waste plastic, unsorted waste paper, waste textile raw materials, vanadium slag, etc. Plastic is one of the greatest inventions of human beings, it is applied widely in our life forits durability and low-cost. Waste plastic bottles are the most common plastic in our daily life. Plastic recycling really make great sense to protect our environment and resource recycling.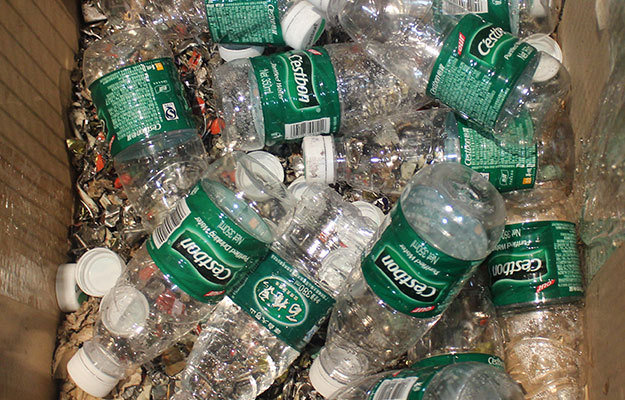 Practical plastic bottle shredder will be a goodassistant for your waste plastic bottles management
Since the ban has come into force, most foreign countries source another way to process their waste plastic bottles, investing a waste plastic shredder is one of the top choice for them. Plastic bottles areusually used to store liquid like water, soft drink, milk, beverage, oil,medicine, cosmetics, etc. Good quality plastic bottles shredder can help tomake the whole recycling easier, bulky and great deal of waste plastic bottles can be shredded to produce plastic particle, reducing the storage space and lowering the transportation cost.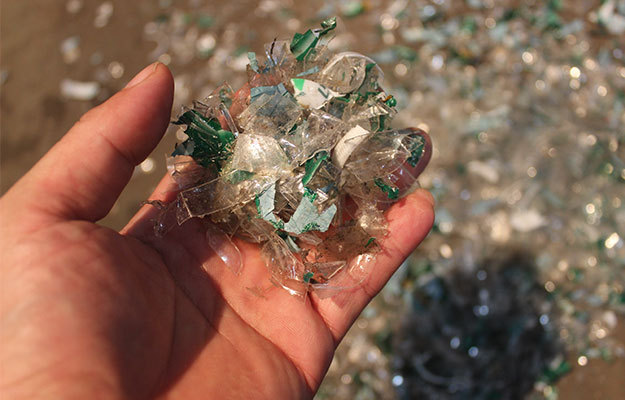 Harden compact plastic bottle shredder specialized inshredding waste plastic bottles
With years of shredding a variety of plastic bottles, harden plastic bottle shredder SB103 has excellent performance in waste plastic bottles recycling industry. Waste plastic shredder #SB103 comes with a single shaft, but has the same powerful cutting knife as two shaft shredder. Harden waste plastic bottle shredder model SB103 features compact, practical and economical. More features of #SB103 for your information asfollowing,
l Lower power consumption
l Low noise and dust
l Easy operation and maintenances cost
l Automatically stop by using a timer in the control box
Widely application of Harden waste plastic shredder#SB103
l Waste PET plastic bottles
l Waste HDPE plastic bottles
l Waste PVC plastic bottles
l Waste PE plastic bottles
l Waste PP plastic bottles
l Waste PS plastic bottles
Specification of plastic bottles shredder #SB103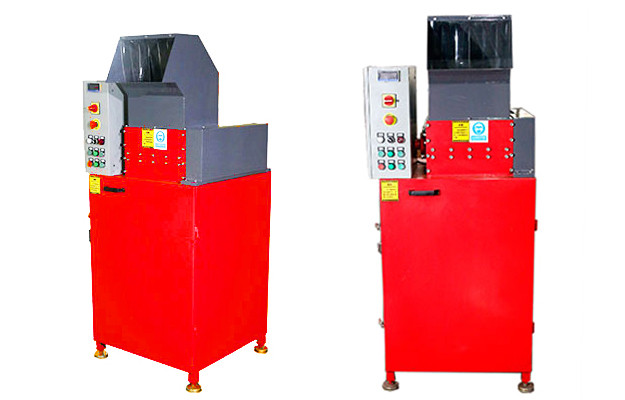 | | |
| --- | --- |
| Model | SB103 |
| Motor power (kW) | 2.2 |
| Voltage V/Hz | 380V/50HZ |
| Rotating speed (rpm) | 32 |
| Hopper opening size (mm) | 180*365 |
| Block Measurement (mm) | 230*175 |
| Machine Dimension (mm) | 740*700*1900 |
| Machine weight | 280 |
| Output (kg/h) | 200 |

Please feel free to contact Harden to discuss more industrial waste plastic bottles management solution.
Harden Machinery Ltd.
Tel: 0760-89935422
Fax:0760-87601102
Web: www.industrial-shredder.info
Add: Torch Development Zone,Zhongshan City, China