Leather and textile shredder in waste recycling
Two main sources of leather and textile waste
1) At industrial level
Leather and textiles waste manufacturing processes like warp preparation, printing, finishing, weaving,dyeing, and quality and process control, generates lot of leather and textile waste during these process. Majority of leather and leather waste comes from industrial sources.
2) At household level
With the developing of clothing consumptions, plenty of old leather shoes, old clothes and hats were discarded daily as they are worn out or even unfashionable or undesirable. Leather and textile from waste are the other main source of leather and textile waste.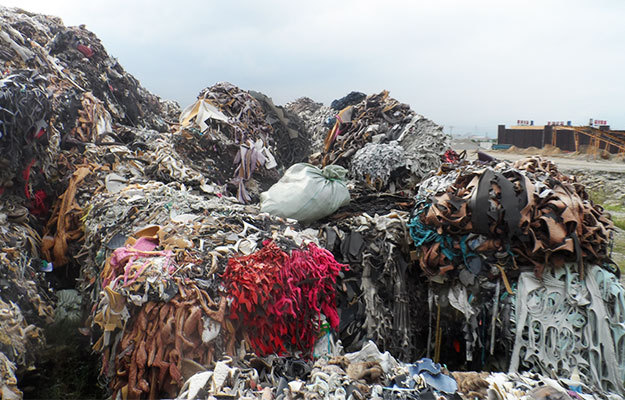 Three major leather and textile waste management
Leather and textile waste comprises natural cotton,animal fur, silk, linen, etc., may also be polyester, cotton, acrylic and otherchemical products or artificial leather. Whether it is natural or chemical, there are three major ways to process leather and textile waste in the recycling industry currently,
Recycling: After being selected and shredded by specialized factory, leather and textile waste can be processed into vegetable green house insulation, tree insulation blanket, roadbed fabric, car interior, sound insulation cotton, etc.
RDF (Refuse Derived Fuel) production: After shredded and secondary processed, leather and textile waste can be processed into RDF production for co-incineration use in cement plant calciners, fluidized bed combustion and power plants for energy recovery.
Pyrolys is treatment: Pyrolys is technology can be used to process leather and textile waste to obtain combustible gases, liquids and other useful substances. However, whether it is for distillation, pyrolysis at low temperature, pyrolysis at medium temperature or pyrolysis at high temperature, it is required that the material should reach a certain particle size so as to ensure the pyrolysis process is carried out fully.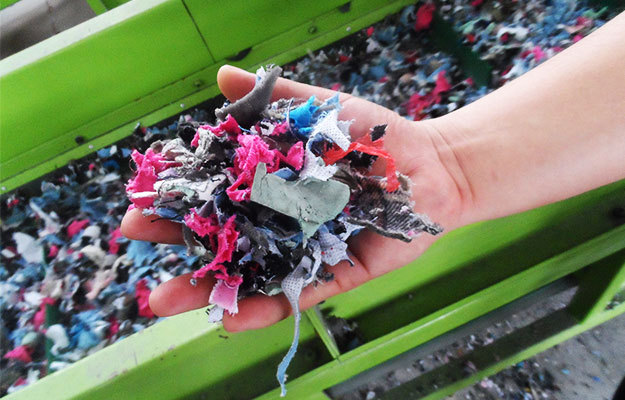 Two shaft shredder and single shaft shredder in leather and textile recycling
Shredding leather and textile waste into certain particle size is a key step to process leather and textile waste. Leather and textile features good flexibility, high strength, and quite easy to get winded while shredding. Flexibility of leather and textile waste determines the optimal shredding principle to shred leather and textile waste is "shear", while high strength means that the "shear" effect should be powerful.
Harden Machinery Ltd has years of experience of shredding leather and textile, help hundreds of garment/shoes/curtains/carpets factory to shred and process their production scrap, faulty goods, out of date stock, etc.. Harden also services some social association to manage leather and textile waste in the municipal waste, mainly focus on two shaft shredder and hydraulic shredder to shred leather and textile.
Features of Harden leather and textile waste shredder for primary shredding
(Model double shafts shredder TDH1216 and TD912)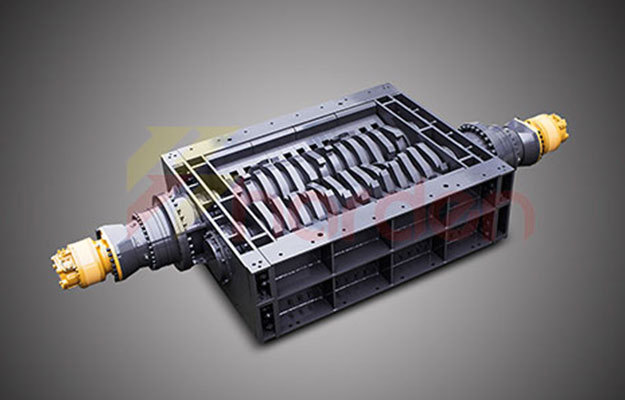 l Robust base mentto guarantee stable operation and low noise
l Tempered gears are high frequency surface hardened
l Casted bearing support has high strength and stability
l Surface hardened wear-resistant alloy guarantees knife life
l Grinded spacers and tempering high-strength shafts
l Electric components of Siemens, Schneider, Omron and ABB brand
l Double sealing rings for bearing protection
Features of Harden RDF shredder
(Model single shaft shredder SM1300 and SM2200)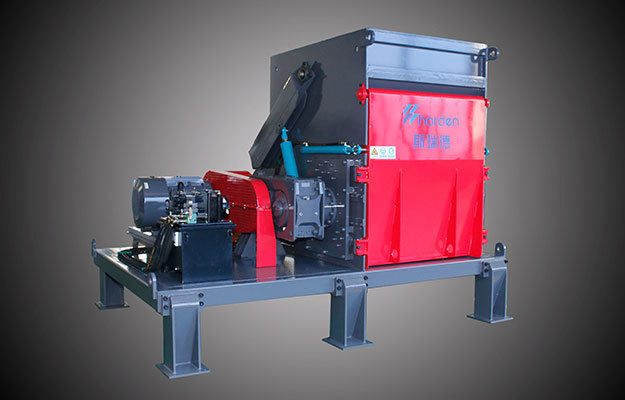 l Quality gear box with shock absorbing basement
l Precise machining for cutting system
l More cutting surface and output area
l Cutter replacement design
l Slow speed high torque shredding makes low dust and noise operation
l Bulk head seals protect the shaft bearings
l Two speed hydraulic system for intelligent feeding integrated with air cooler
Just feel free to contact Harden for more advanced leather and textile waste management solution.
Harden Machinery Ltd.
Tel: 0760-89935422
Fax:0760-87601102
Web: www.industrial-shredder.info
Add: Torch Development Zone, Zhongshan City, China